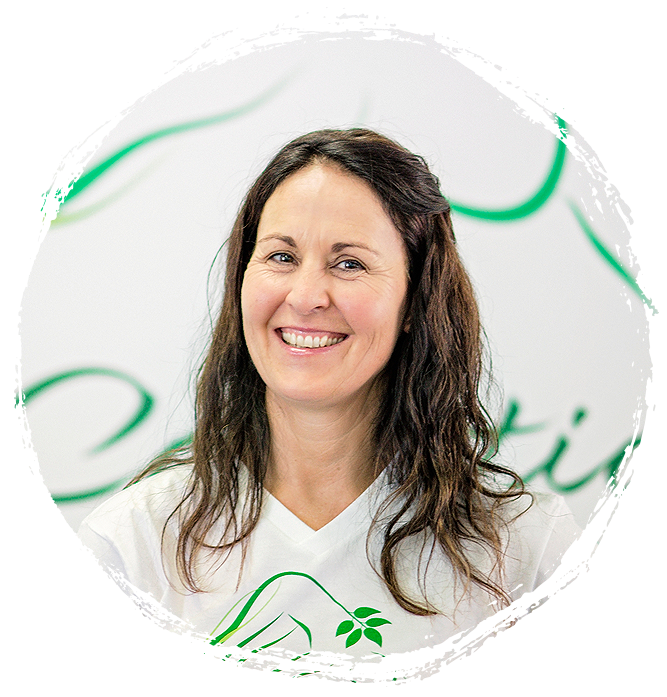 About Our Founder
Timi Delahunty
Timi Delahunty the owner and director of Core Condition Pilates and Massage Studio, since 2005. Originally based in Mildura, Victoria, Timi and her family has loved the sea change and being in operation in Hervey Bay since 2018.
With over 16 years experience and in excess of 7,500 teaching hours, Timi has attained the highest level of qualifications available for a Pilates practitioner. Timi has completed both her Advanced Diploma of the Pilates Method (10538NAT) and Diploma of Professional Pilates Instruction (91491NSW). She is also a level 4 Practitioner with Pilates Alliance Australasia (PAA). In addition to this she is a Buff Bones qualified ® instructor and member.
Professional Summary
Advanced Diploma of the Pilates Method (10538 NAT)
Diploma of Professional Pilates Instruction (91491NSW)
Level 4 Practitioner with Pilates Alliance Australasia
Buff Bones Instructor
Bachelor of Education – Physical Education – University of Ballarat.
A little bit about Timi
Originally Tertiary trained as a Physical Education Teacher, Timi never truly learnt how to move until she found Pilates. Her sporting background in Water Ski Racing saw her compete as part of the Australian team as the tender age of 16. In combination with lots of training and competing, she did a pretty good job at setting her body up for failure in her future years. Luckily enough she participated in one very simple Pilates session and that was all it took, she was hooked! Knowing how much better she felt in her body after one session, she was excited to see how much better she could feel and move if she studied it.
Timi loves what she does and it shows in her dedication to clients from all backgrounds and ability levels. People love her approach, not just because of her knowledge base, but because of her approachable and welcoming personality. At CCPMS there's never any judgement, everyone is welcome in the studio and their sessions. Timi is deeply passionate about teaching good movement and creating change for people in their bodies and ultimately their lives.
What To Look For In A Studio & Instructor
Because Pilates is becoming so popular, there are many courses on offer. What you should be looking for in your instructor is a minimum of
An Advanced Diploma:- has the capacity to work along Allied Healthcare Providers & provide for Special Conditions.  They have far greater knowledge about how to further Rehab injuries & provide appropriate exercise choices for those needing specialised knowledge. They also have Advanced Repertoire knowledge in both Studio & Mat.
A Diploma:- trained instructor has greater depth in exercise movement & is trained to make use of the equipment, such as Reformers, Cadillac's (or Trap Table), Wunder Chair & Barrels.  They can teach from a Basic to Intermediate level in both the Studio Environment as well as Mat.
Certificate 4:- this will allow the instructor to teach mat sessions only.  You will also want an instructor that doesn't just teach the repertoire. You want someone who has the ability to teach more than just the exercises, they should include principles in each & every session.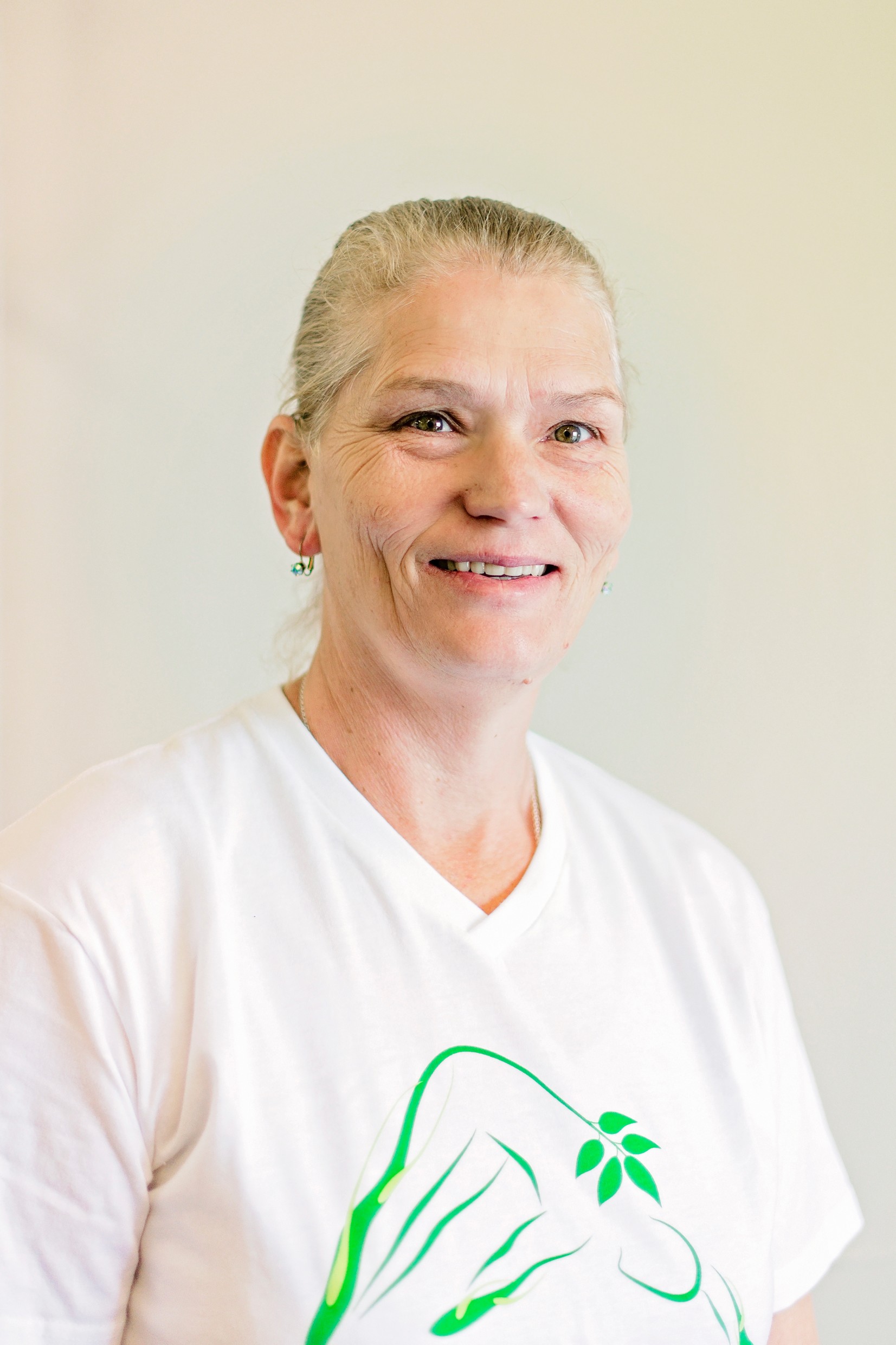 Sandy
Sandy and her family have called Hervey Bay home since 2006. For 14 years she worked in age care as a diversional therapist, only to realise her passion and path was to head her to complete her Diploma in Remedial Massage. It is widely known that massage can help with reducing stress and pain, improving sleep and circulation which also aids in eliminating toxins and aids immunity. Capable of dealing with a wide variety of issues Sandy loves the fact that she can bring positive change to people's lives through her massage and is eager to help you today.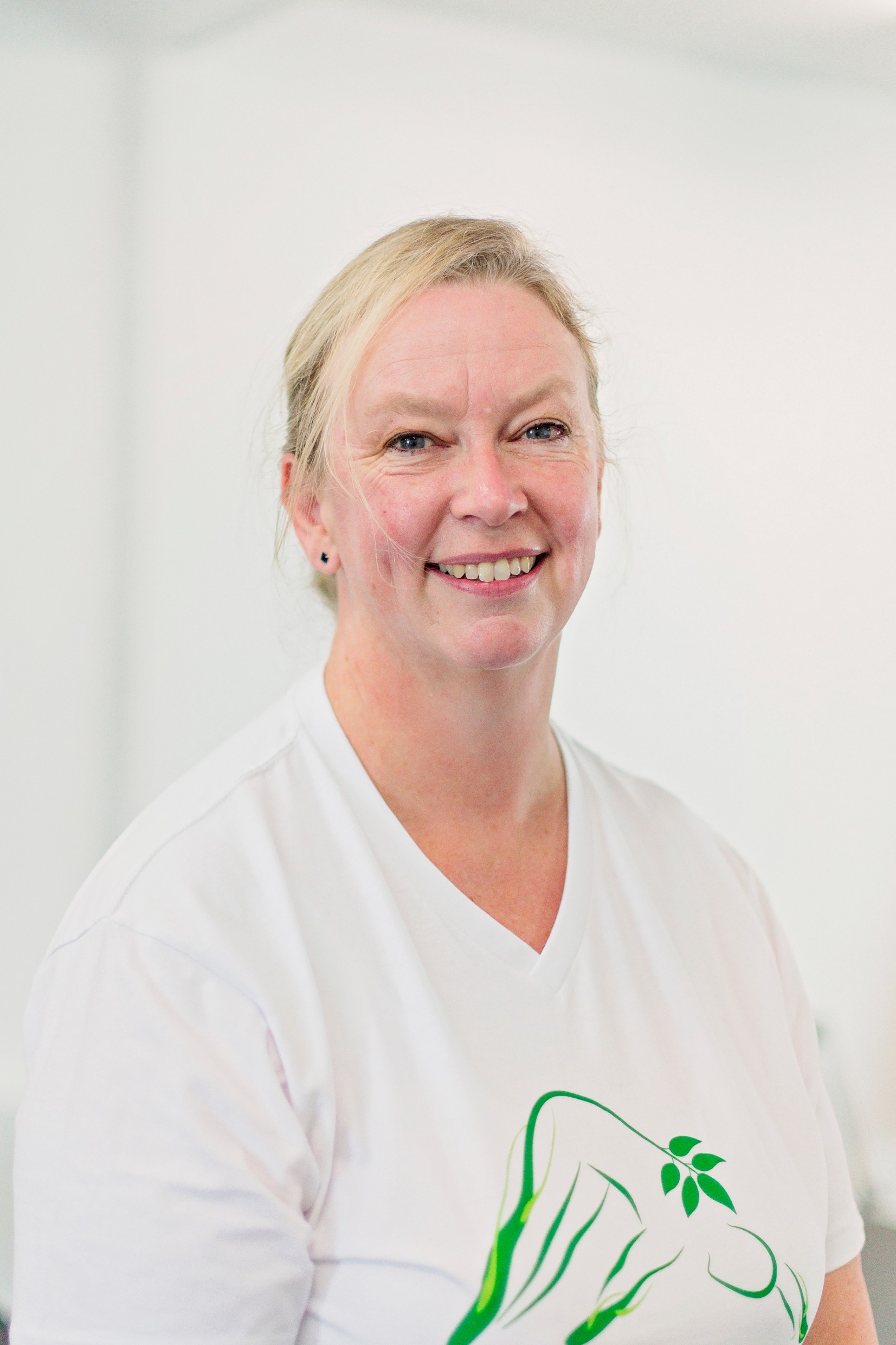 Annette
Annette is the friendly person you will speak with for all enquiries. She's extremely efficient and happy to provide answers to all your questions about the studio and classes.
Testimonials
What people say about us
Hervey Bay think yourself lucky too have such a passionate individual in Timi to bring the world of Pilates to you.. I started with Timi In mildura over 5 years ago because of a shoulder that continued to ache no matter what I tried nothing worked i was in pain continuously.. Timi provided me with an program to suit my body which isn't offered in other Pilates studios.. Her programs are fantastic and she treats every body type with the respect it needs. So if it's a problem body or just for fitness of you body or mind do yourself a favour Hervey Bay and join her.
I started pilates with Timi during my pregnancy and I'm now attending her Mums & Bubs sessions. I had tried pilates before in group-fitness type sessions and didn't enjoy them. I was reluctant to try it again, but I had heard many great reviews from Timi's clients. I was quite apprehensive going for my first one-to-one consultation, but I left pleasantly surprised and feeling great. Throughout the pregnancy, Timi was continously updating my program to suit my changing body. During my first postnatal visit, Timi picked up on things that I hadn't even realised myself. She has an ability to read your body and make adjustments to ensure you're getting the exact workout you need.
Timi is one of the best instructors i have ever been to and very passionate about pilates. Only been doing these classes for about 3 months and have learnt so much about #Strength, #Flexibilty and #Posture in a whole different way. Even starting to get a good set of guns without lifting excessive weights…WOW!!! My neck & back are starting to feel the best they have felt in over 12 months. Take a class you wont be sorry!!
My poor body was in need of a magic spell as a result of having 4 children in close succession and an office job. Timi tailors her program to you and the needs of your own body. With a weekly commitment I was able to transform a post baby body into a strong and useful body again!
I have been attending classes at Timi's Pilates studio for almost 10 years now and my body is very grateful for her expertise, passion and amazing ability to know exactly what my body needs when I attend. My core strength has improved enormously and my 67 year old pelvic floor will be forever grateful. Timi has never ceased furthering her knowledge and expertise by continuing to study over all the years I have attended her studio and the people in Hervey Bay are so privileged to have her in their midst.
I've just had my 10th private session at Core Condition and am finding the benefits quite literally life changing. Timi's extensive knowledge means she's been able to instantly adapt during sessions to accommodate my back and shoulder injuries and still keep me on track with my program. My range of movement has increased, the pain associated with my injuries is all but gone and I feel connected to my core again which I didn't think was possible after having four children. I notice progression after every session which is an amazing feeling and can see that the long term benefits health-wise will be huge. I can't recommend highly enough.
Timi is a knowledgable Pilates practitioner. As a Chiropractor, I feel that I can refer to her with confidence. Her studio offers a comprehensive experience.
Only 3 sessions in and I have been able to take out my orthotics. Timi's knowledge of the how the body is MEANT to work is just amazing. Its just amazing learning how to get muscles working that have switched off for various reasons. Lovely atmosphere and lovely Timi.
Timi is amazing, her understanding of body movement and correction is a testament to her years of experience! If everyone was taught Pilates at school with an instructor like Timi, we would be a very fit and healthy community!

Danielle Linklater
I have been doing Pilates with Timi for 9 years now & have loved every minute of it. Having lower back problems & after two C- sections have had to really strengthen my core & back, Timi has a wealth of knowledge & is constantly accessing my body and adjusting my program to suit what my body needs. She is committed to her clients & very passionate about what she does, her instruction & friendship has been invaluable.

Nicole Marks
So pleased that Timi chose Hervey Bay to move to. The facilities and expert guidance has helped me to regain my passion for Pilates. Thanks Timi

Michelle Knapp
Timi is amazing! Her professionalism and knowledge are just the beginning. After seeking Timi's help for pelvic floor strengthening my results are proving in themselves all in a positive, supportive, fun environment Timi is helping me to move again! Thank you Timi! Highly recommended, especially for those mums wanting that little bit of you back x

Christie MacBeth
Get Excited

About
Movement