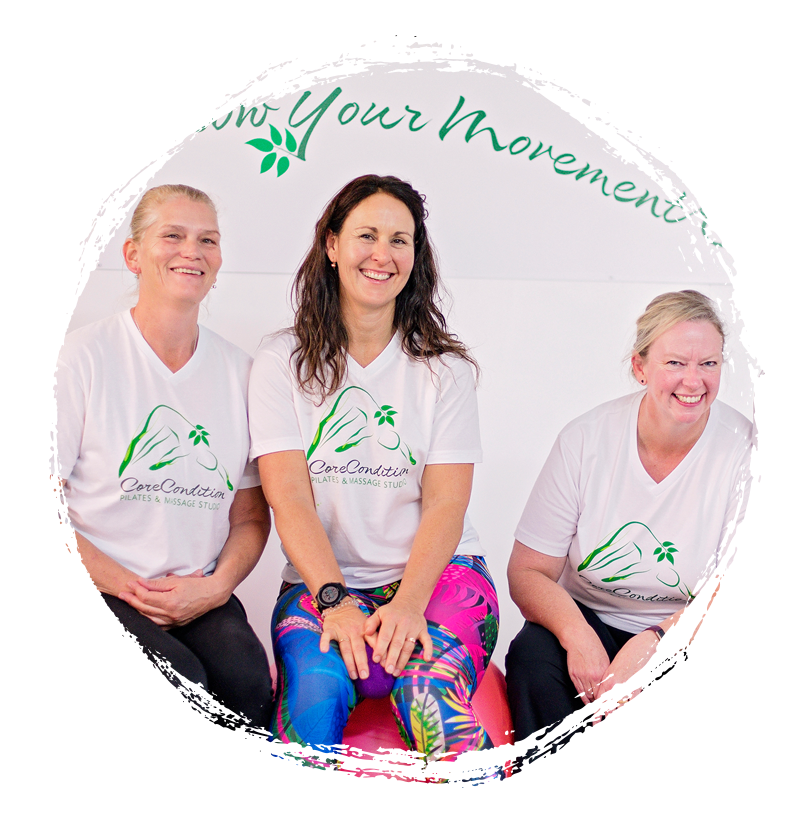 About Core Condition Studio
Core Condition Pilates and Massage Studio is a fully furnished studio that utlises both traditional Joseph Pilates inspired apparatus, as well as contemporary equipment. We offer personal Pilates instruction with the highest qualifications, and a detailed eye to technique and postural alignment.
We pride ourselves on providing tailored and personal programs in a small, friendly setting. No matter your Pilates experience or fitness level, our teachers will prescribe safe repertoire and suitable exercises that educate and challenge. We also help to progress and create positive change in people's bodies.
Owner and practitioner Timi Delahunty is passionate about what she does and it shows in her dedication to people from all backgrounds and ability levels. With over 7,500 teaching hours experience over the last 16 years, Timi and her team ensure everyone feels and experiences success at their own level.
It doesn't matter if you are wanting to improve balance, stay in shape, cross train to improve sporting performance, recover from injury or from delivering a baby, we can help you create and maintain lasting positive change in how you move and feel.
Why Choose

Core Condition Studio
Specialist Knowledge
Specialist knowledge with highly experienced and qualified instructors.
Personalised Instruction
Personalised Pilates instruction with the highest qualifications, and a detailed eye to technique and postural alignment.
Fully Equipped Boutique Studio
A fully equipped studio with both traditional and contemporary equipment.
Tailored Programs
Tailored personalised programs specific to each persons needs in a small friendly environment.
Our Services
Quality Service. Attention to Detail.
Relaxation at its best.
 Core Condition Pilates and Massage Studio
Core Condition Pilates and Massage Studio provides a fully equipped Pilates & Massage studio now based in Hervey Bay. Offering Private, Duet and Studio based Pilates sessions, as well as massage and myofascial cupping.
Timi has over 16 years of Pilates teaching experience and the studio provides the opportunity for people of all backgrounds to participate. The welcoming environment delivers positive movement experiences, with the aim to inspire and positively change the quality of life for all clients.
Each client is provided a detailed Pilates program. Individualised programs encompass the teachings and philosophy of the Pilates method while ensuring contemporary exercises suit the individual and their specific requirements.
The studio also offers services for those with a variety of conditions or specific needs: including; Spinal conditions, joint injuries as well as hip & knee replacement, bursitis, osteoporosis, pre and post-natal, cross training for elite athletes as well as falls prevention. Allowing the client the opportunity to regain the quality of life once had.
Massage and myofascial cupping provide clients an alternative therapy for the mind and body. With massage options including deep tissue and relaxation or alternatively myofascial massage which helps over stressed and tight tissue to heal and repair.
Core Condition Pilates and Massage Studio will provide the opportunity for people of all back grounds – sporty to sedentary to inspire and positively change their quality of life.
"Not only is health a normal condition, but it is our duty to not only to attain it but to maintain it." – Joe Pilates
Studio Class Information
Clients participate in a series of Initial Consultations prior to heading into a group studio session. In accordance with Industry body (PAA), there are no more than 4 people in any of these sessions.
Clients are provided and guided through their personalised program that is designed for their body. Programs are continually updated to accommodate the changing body.
Sessions incorporate larger pieces of equipment in the studio including: Reformer, Cadi / Trap Table, Wonder-Chair, High barrel, smaller barrels and Spine Corrector. Smaller pieces such as Thera-bands, Magic Circles and Foam Rollers are also utilised to compliment client programs.
Equipment and exercise selection will either assist or challenge the client by educating and guiding the body through various ranges of movement with different load direction and resistance.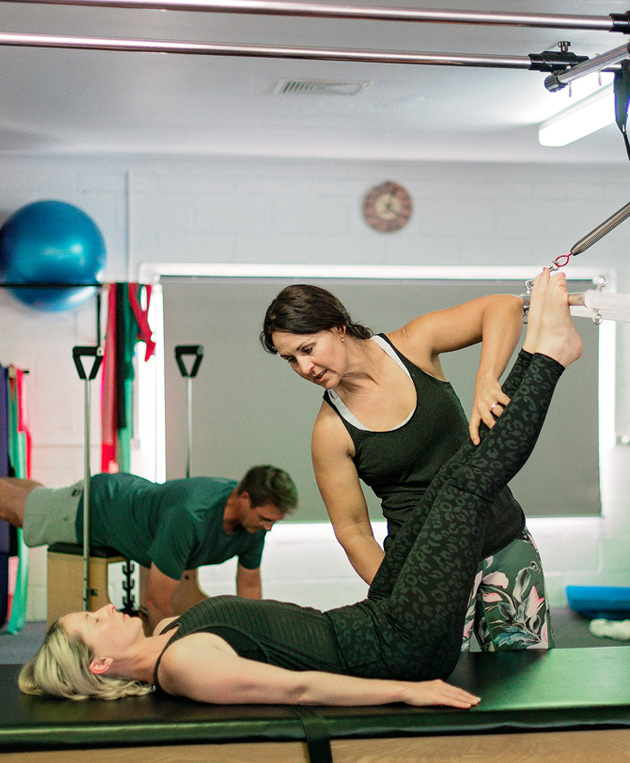 DUET
These are great for couples, friends wanting to share their exercise time, or for those just wanting a little more privacy to their session. Duet sessions are still pitched to the individual and their body, but its more personalised as these semi-private sessions are shared between 2 clients and 1 instructor. If you don't have someone to share your session with, just inform us as we regularly find others in the same situation and can co-ordinate sessions to best suit both parties.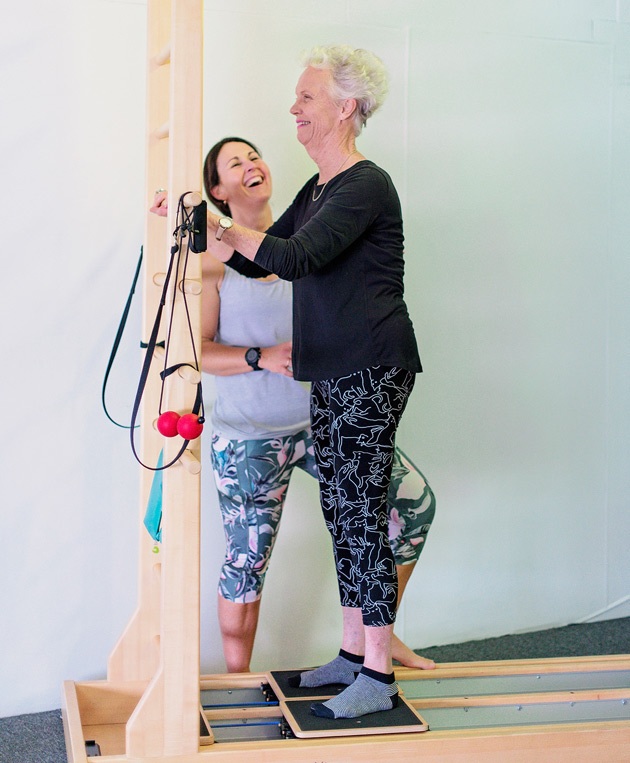 REGULAR PRIVATE
Perfect for those who just want to be on their own.
For various reasons people prefer their one hour of Pilates on their own. It may be that they need to organise sessions around their busy schedules, athlete's looking to improve better training efficiency, or further develop their rehab journey. There is no requirement around who participates in these sessions apart from participating in Initial Consultations for assessment. Regular private sessions ensures the client has the studio and instructor all to themselves.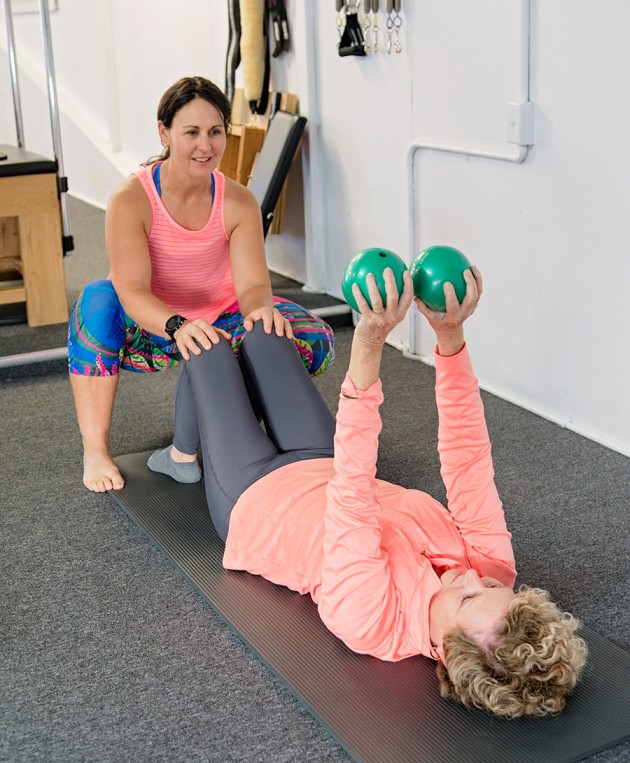 MAT
Sessions are group focused and will generally have a greater number of participants. At times they utilize a variety of small apparatus such as thera-bands, magic circles and foam rollers. It is based on mat repertoire which follows a sequence of exercises at a tempo that best suits the group participating. It is a continuous class that moves the body thorough all planes of movement, integrating own body weight activities.
What needs to be conveyed clearly is that this class is not for everyone. We encourage that those with injuries and conditions in their body participate in a studio session where their individual needs can be catered for.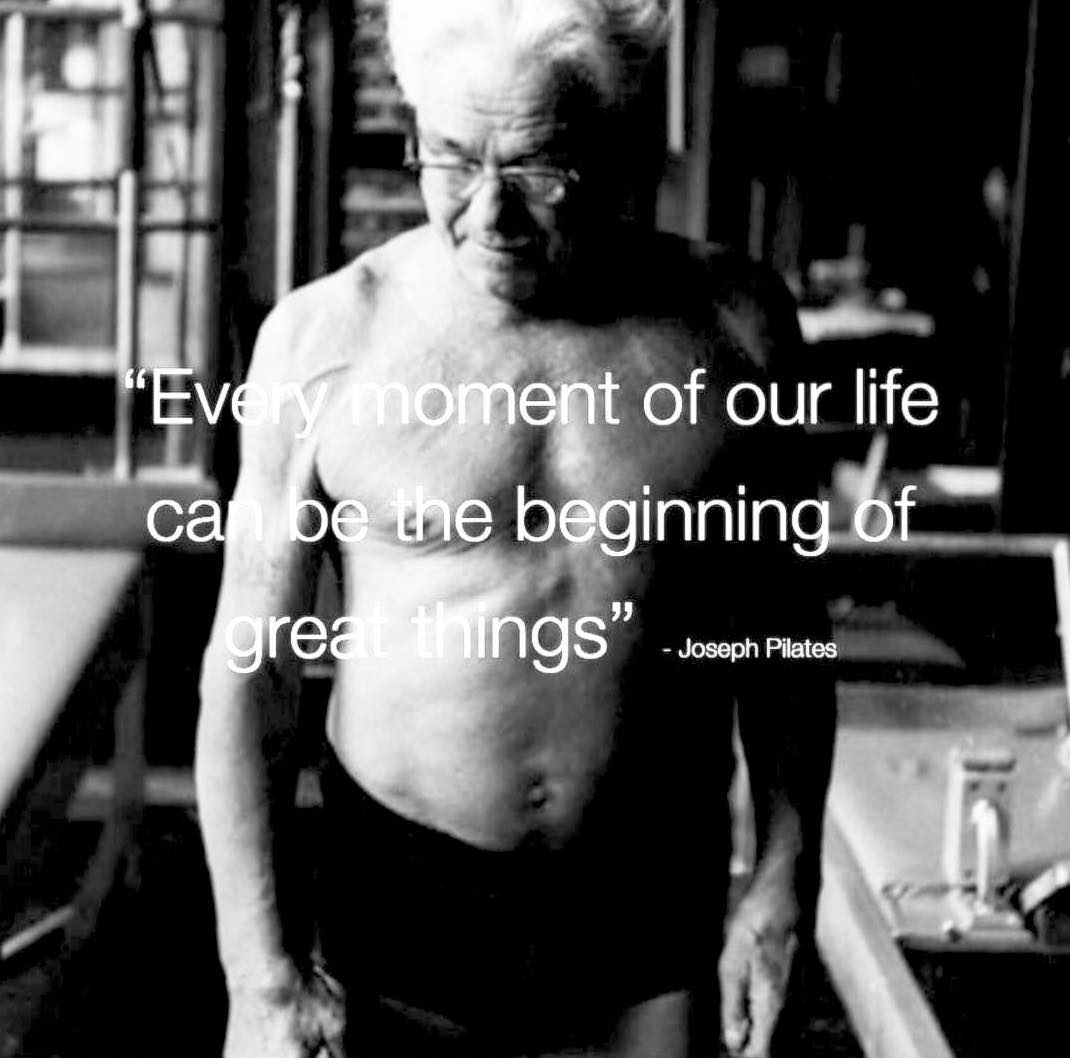 Joseph Pilates was ahead of the times when he created a movement methodology that we know as Pilates. Originally named 'Contrology', Joe states that, "Contrology is a complete co-ordination of body, mind and spirit… you first purposefully acquire complete control of your own body and then through proper repetition of its exercises acquire a natural rhythm and co-ordination…" We understand it now days to be a low impact, specialised movement system used to improve physical strength, flexibility & posture. While a lot of people associate Pilates as only 'core strengthening', when taught correctly, it goes far beyond this notion and does as Joe intended. To make a difference in the health and wellbeing of people's lives through movement.
Specialised Knowledge & Expertise
Instilled in all Joseph Pilates teachings is the value & necessity of:
Breathing which can challenge, assist, release & energise the body
Centring is an intrinsic connectedness. All work is to come from control over core stabilisers. Knowing how to work from the inside out.
Control movements are executed with focus, flow, precision & energy
Concentration as to what & how to create movement. Being able to refine, intensify & make more efficient. To reduce what is inessential.
Flowing Movement is to create continuous control
Precision is to be exact, particular & correct. To have the intention & ability to create efficient.
Additional contemporary principles
Alignment Balancing the mind and body though movement
Commitment Consistency and dedication to making the change and progression
With a well-qualified instructor, your Pilates experience will integrate these in each & every session.
Get Excited

About
Movement