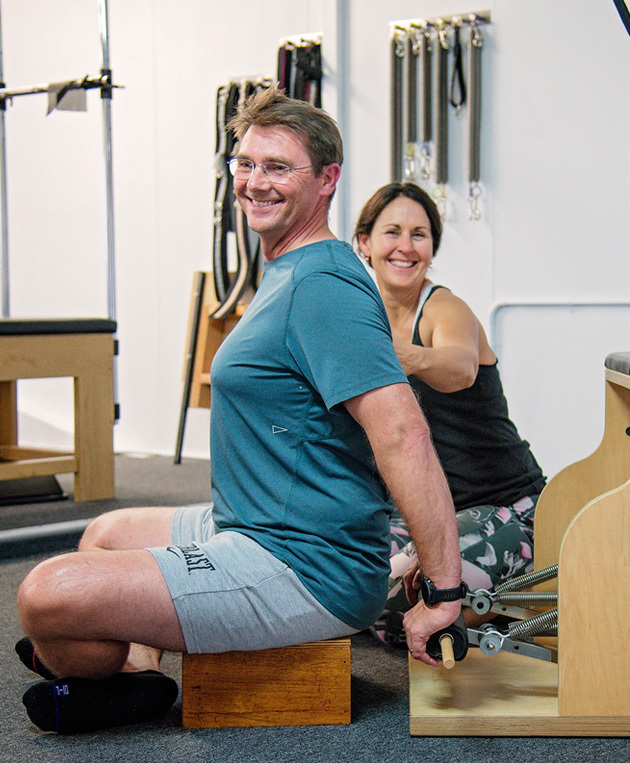 PRIVATE AND DUET
Ideal for those who appreciate a more private setting, either 1:1 in a private or 2:1 in duet, these sessions allow for more time with your instructor and an intimate Pilates experience. Sessions are personalised and carefully considered around your needs.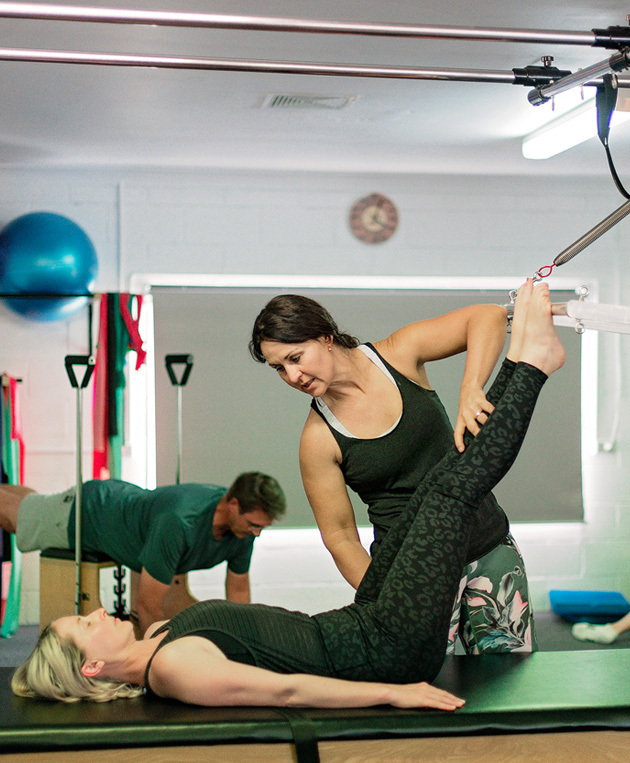 STUDIO
With a maximum of 4 participants, studio sessions incorporate the larger pieces of equipment such as reformers, Cadilac table, Wonder chair & barrels. A studio session provides the greatest capacity to make use of all the Pilates tools!!
Studio is the ideal format to help you achieve your personal goals. Whether you're an athlete looking to cross train and improve performance, recovering from injury, or you're having a baby, everyone is provided and guided through their personalised program, designed specifically for them. Programs are continually updated to accommodate the changing body.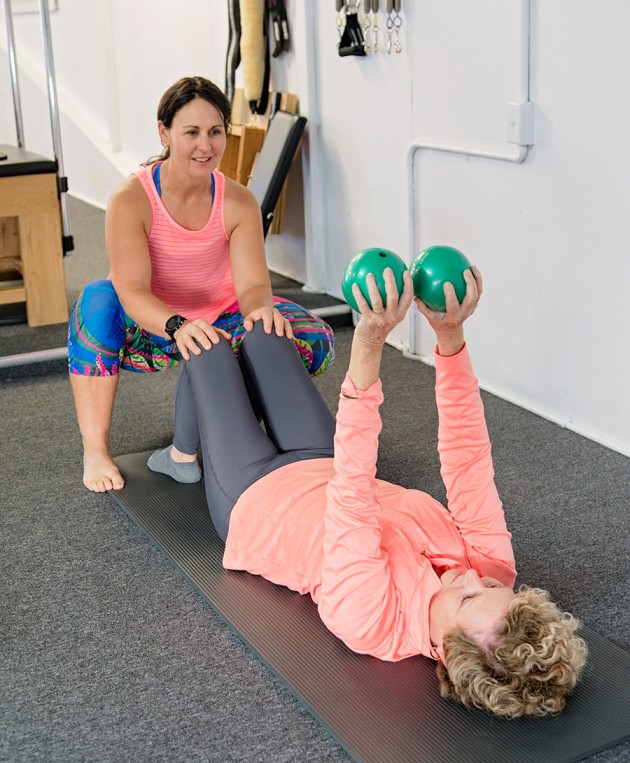 MAT
Mat classes are group focused and will have up to eight participants. Based on using your own body weight, the repertoire follows a sequence of exercises at a tempo that best suits the participants. It's a continuous class that at times can utilise smaller apparatus such as foam rollers, thera-bands, magic circles and hand weights.
Mat classes are best suited for a conditioned body, or a body that does not have any injuries. These classes are not suited if you need to engage an allied health care provider to deal with your pain and injuries.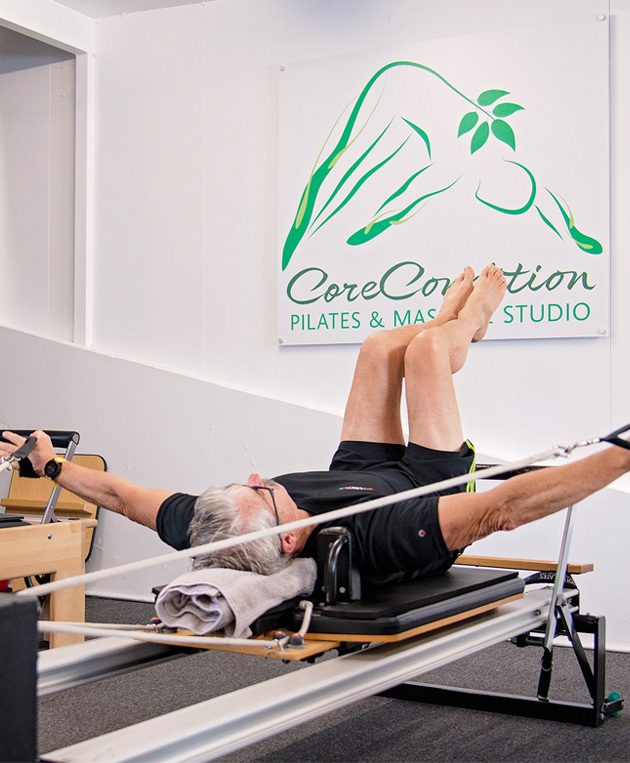 REFORMER
Reformer classes are instructor lead, and completed on the reformer bed. Small and intimate, these classes are based on group needs and programming, and have a maximum of 3 participants.
Entry to Reformer classes is available on completion of a block of Foundations classes, as we value the importance of knowing the method before placing bodies straight onto the machines.
Get Excited

About
Movement